Let Keyline host your communication requirements !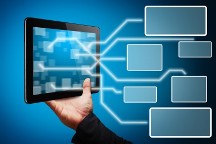 Let Keyline host your communication requirements !
KEYLINE TELECOMMUNICATIONS
Some of our clients have configured their services in highly imaginative ways to provide functionality that is not available to them with conventionally and in doing so have significantly improved their communications, accessibility and control whilst also adding appreciable value and potential.
Some of our most popular services:
o Virtual Call Centre – Highly functional configurability
o Web based call management – options available
o PCI Compliant Credit Card processing – Call centres/ offices
o Locator – up to four destinations
o Time based routing – as above but controlled by day and time.
o Conference calls – options available
o Mid-call transfer and enquiry calls
o Call recording – All Calls and Elective options
Accessibility, Management and Control – Overview
As a client you can have access to the configurable elements of your services to an extent that puts you squarely in control of what you create with the ability to change the structure, settings and functionality in real-time and at any time.
Secure access is always gained through one of our designated web sites where you can not only configure services but also access your call logs and billing together with monthly activity reports and view any applicable tariffs, listen to voicemail messages and any recorded information whether by voice or data collection.
Services that are created can also integrate with our other core product: Credit Card transaction processing.
This allows you to receive payment for products or services, again in real-time, automatically over the phone or from your website.
Virtual Call Centres
o Home workers (unlimited Geographic locations)
o Load balancing and call routing
o Call queuing and handling options
o Skills based routing
o Configurable Wallboard
o Unlimited operators
o operator scripts
o Comprehensive call logs, reports and Statistics
o Call recording options including "on answer" and "elective"
o Eavesdrop
o Credit Card Processing options (Fully PCI compliant)
o Indirect access at competitive call rates
Systems, Service providers and resilience
Automate Inbound Card Payments to improve and to provide 24/7 Customer Service
The Telecoms and Credit Card Services have grown significantly during the last few years and now consist of multi-functional systems in London Birmingham and Manchester which are capable of handling thousands of calls an hour. Each location is interconnected to the BT network and to other service providers from whom we obtain a range of interfaces. In particular we have an IP network which provides some interconnection not only between our own geographically positioned systems but also with some of our client's locations.
We also have a location in Southern Ireland which is interconnected to those in the UK particularly for some of our replicated client services.
To provide and maintain the highly processor intensive control over our services we have advanced call handling, logging and billing capability with multiple databases and servers to ensure a high level of availability and propagation of changes and additions to services and recordings as they occur.
All of the systems are developed, installed and maintained by in-house specialists who provide 24 x 7 support.
We use multiple Internet Service Providers to ensure resilient interconnections and the availability of our web sites.
Our outbound phone calls utilise several carriers who are selected to ensure we maintain a combination of quality of service and reasonable cost which is reflected in the price to you.
Our SMS text service (not premium rate) uses well known carriers with a quality of service that is essential when sending messages to worldwide destinations.
Posted on: 21st March 2017, by :
Keyline Comms